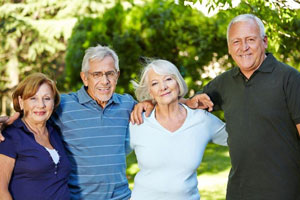 Is your practice ready for the 'Silver Tsunami?'
We know that we are dealing with a larger demographic of aging patients every day. It is realistic that many of our patients will spend as much time in retirement as they did in full employment.
This group has unique challenges that require specific attention. The range is substantial: cosmetic desires, GERD, xerostomia, ethical restorative, root-caries concerns, tissue issues, changing physical and mental capabilities, victims of elder abuse…the list goes on.
The first step is awareness – for the entire dental team. Identifying the challenges is the next. Conveying the correct information and offering the services required leads to an increase in patient satisfaction and retention. Providing ultimate and collaborative patient care, leads to practice growth.
This session is an exploration of these concerns that will enable everyone on the team to feel more comfortable with this important portion of the dental practice.
Learning Outcomes
Upon completion of the presentation the attendee will have:
reviewed the motivating forces of different generations.
learned the oral health challenges that many older people experience.
acquired knowledge regarding elder abuse and how to respond to it.
a clearer understanding of the oral health challenges of the aging patient and be able to provide solutions both chairside and for self-care.